Play, Reflect, Connect & Grow with Kikori ​
Workers and students in the United States are facing a crisis. The Atlantic termed this as Workism and stated that, "for the college-educated elite, work has morphed into a religious identity—promising transcendence and community, but failing to deliver." This is also affecting our youth, with students experiencing the highest rate of mental health needs ever recorded.
In 2018, Kendra Bostick founded Kikori, a platform to support youth in building resilience and relationships through experiential, social emotional learning activities. However, she didn't realize how much she – and others around her – also needed this support!
Kikori activities follow the experiential learning cycle, a powerful way to help individuals play, reflect, connect and grow. Within this interactive session, Kendra will share her story of how she founded Kikori, began her PhD, and began to implement the practices she preached within her own team.
You will have the opportunity to participate in activities (perfect for introverts as well!) that will help you reconnect with yourself and others, while learning four ways to bring more play and reflection into your work or personal life.

Thank you to our sponsor for July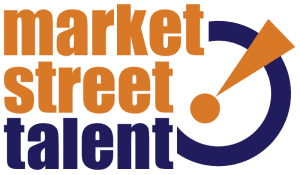 Speaker: Kendra Bostick, LCSW, MEPD, PhD Student, Co-Founder and CEO, Kikori
TechWomen Power Breakfast: July 2022
Date and Time
Wednesday Jul 13, 2022
7:30 AM - 9:00 AM EDT
July 13th
7:30 – 8am – Registration and Networking
8:00 – 9am – Presentation
Location
Manchester Country Club
180 S. River Road
Manchester, NH
Fees/Admission
Members: $15
Nonmembers: $25